GCD basics
---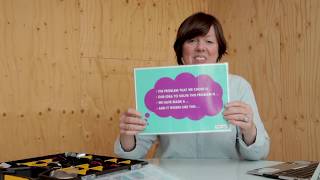 "So, what is the Global Children's Designathon?" As a host, you will undoubtedly be asked this question many times. See it as an opportunity to introduce someone new to the vision and mission of Designation Works. You could be speaking to a potential volunteer, sponsor, or parent. Let them know that our vision is a world where children's creativity is cultivated to design a better future using new technologies. Explain that we believe that all children and young people can contribute to designing a better world, now and in the future. By learning the art of design and invention, children gain future ready skills, while employing their unique creativity and natural empathy to make the world a better place. To get the world acquainted with this new perspective on children and creative education and to unleash children's creativity around the world, we have developed the Global Children's Designathon! On **[insert date]** groups of **550+** children in Amsterdam, Chennai, Clearwater, Daar es Salaam, Dubai, Dublin, Duisburg, Johannesburg, London, Milan, Montreal, Nairobi, Panjim, Singapore, Tel Aviv, Tunis, Vancouver and Zagreb will work in parallel to design and develop innovative concepts around water theme, build prototypes and present them to each other via a live connection, to the panel of experts, to the public and with our help in the media. Let them know why you're putting on your event; discuss the theme, tell a story about the process, let them know who's part of the community. Ask if they'd like to get involved. Designathon Works Designathon Works envisions a world, where children's creativity and technological know‐how is cultivated to design a sustainable world for people and planet. Our mission is two-fold. Firstly, to teach 1 million children globally to become designers for change. We do this using the unique Designathon methodology in school programs and an annual global event. Secondly, to influence the dominant thinking about children and childhood, to appreciate children's imagination, ability and engagement of children for creating a better world. Designathon Works is a non-profit entity based in Amsterdam, and comprises three people; Emer Beamer, Ina Conkic and Anne Sallaerts. They are assisted by Neil Simmons. Further there is a network of designers, facilitators and thinkers who collaborate regularly.
Emer Beamer

, inspired by children and their capacity to imagine better futures, founded the organization in January 2014. Emer is a social designer and educator. She is an Ashoka fellow and a LEGO re-imagining learning fellow. Prior to Designathon Works she co-founded Butterfly Works, a co-creation studio for a better world, working in 16 countries and NairoBits, a digital design college for young people from slum areas of Nairobi, and now active in 6 other African countries.
Ina Conkic is a designer, R&D and partner at the Designathon Works. While working together with Emer on a designathon project for Het Dolhuys Museum in Haarlem (yr 2015), Ina got deeply moved by the creativity and natural empathy of children and in particular by a 7 year old Aisha, who despite her limitations (Cerebral Palsy) successfully designed a solution to help her overcome her own challenges. Soon after that encounter Ina left her carrier in the fashion industry (visual communication) and joined Emer as a partner at the Designathon Works. Ina is also a passionate photographer.
Anne Sallaerts, partner, is driven to contribute to a better world through preparing children for jobs of the future and a fulfilling life. To reach her goal, she uses her 15 years of experience as a leader & design-thinker in both the corporate and NGO world, mainly focused on business development, creative concepting and innovation.
Global Children's Designathon so far
The 1st Global Children's Designathon was held in November 2014 with 150+ children from 5 cities participating. The cities were Amsterdam, Berlin, Dublin, Nairobi and Rio de Janeiro. The themes were Food, Waste and Mobility. The event also marked the launch of the Designathon methodology and the beginning of collaborations with Dutch schools, German partner, multiple companies and organizations. The event was broadcasted on Irish national television. Fastco, Youtech and MakerEd published articles and reports about the event. We received various mentions on blogs and internet.
The 2nd Global Children's Designathon was held in November 2016 with 300+ children from 10 cities participating. The cities were Amsterdam, Berlin, Dublin, Nairobi, Panjim (Goa), Rio de Janeiro, Singapore, Tunis, Willemstad and Zagreb. The theme was Circular Economy. The event also marked the beginning of the following collaborations: Designathon School Challenge with Amsterdam municipality, school program development with NEMO science museum in Amsterdam. And investigating partnership possibilities with Nairobi, Rio de Janeiro, Singapore, Tunis and Zagreb. The event was broadcasted on Brazilian and Croatian national television and was the part of the DIF festival Open Mic session. Dutch newspapers Het Parool and Kidsweek published articles about the event. We received various mentions on blogs and internet.
The 3rd Global Children's Designathon was held in November 2017 with 600+ children from Amsterdam, Chennai, Dar es Salaam, Dubai, Dublin, Duisburg, Johannesburg, Clearwater (Florida), Londen, Milaan, Montreal, Nairobi, Panjim (Goa), Singapore, Tel Aviv, Tunis, Vancouver en Zagreb. The theme was water. An extensive report, including some key qualitative and quantitative findings, can be downloaded here.
Goals for the Global Children's Designathon
"A new world, for a new generation."
In the coming years we can expect great change in all aspects of our lives due to new developments in genetics, robotics, nanotechnology and the further development in information technology. We can teach children become "Future Ready" by teaching them to design, to make better societies. We aim to create the next generation of changemakers. Qualitative goals With the Global Children's Designathon we aim to highlight natural ability of children to come up with creative technological concepts for better future. Our goal is to instill this concept in the minds of the participating children, their parents and families and also in the minds of the viewers of the media reports. The event also forms a launching pad for the partnership and school programs in the relevant countries.

Quantitative goals
Reach 500 children in the 19 mentioned cities. These are the participating children. The age range is 7 to 12 years.
Establish partnerships with GCD hosts in five countries to take the Designathon methodology into the school systems in those countries.
Collaborate with at least one adult and one children's media partner in at least five of the participating countries, one of which is the Netherlands. This in order to reach a broad audience with the event and the children's innovative ideas for Designathon's themes.
---
GCD Rules to Live By
---
Our method is a specially developed design thinking method for children, which incorporates thinking and making with technologies. In order to maintain quality globally, we need all of our hosts to stay true to the rules. Please follow all of them and you'll be off to a great start:
You must have a signed participation agreement in order to organize a Global Children's Designathon. You may not use the Global Children's Designathon and/or Designathon Works brand or trademark without this license.
GCD event can only be 1-day in length.
GCD 2017 event must be held on **November 11th, 2017 update!**, 10 am to 6 pm local time.
GCD event names must be city-based. Like for instance Global Children Designation Amsterdam. Names co-branded with organizations are not allowed.
GCD event must stand alone, and cannot be co-branded or associated with another organization. Companies can only interact with GCD events as sponsors.
Designathon Works will deliver a complete logo set to licensed host for use during the term of the license, for use only in conjunction with your event. (Logos are not to be designed by event hosts.) GCD host must follow GCD identity guidelines. Designed collateral is subject to review and approval.
---
Rough timeline
---
September
Make sure to put your team together and go through the Designathon process with your team.
Arrange the venue. Visit the venue before coming to an agreement, to make sure it fits all the requirements. Talk to them about the equipment that you need for the event.
Finalise arrangements with your sponsors for the event.
Start inviting children, and reach out to children from diverse backgrounds.
Select a panel of experts and VIP guests.
Start using Social Media to announce the event and the theme water.
October
Make sure you have a photographer and videographer for the event.
Follow our webinar about the theme water together with your whole team.
Organise catering at the venue.
Make sure you receive your maker kit, and have all the additional materials ready.
Select children, go through all the formalities, such as signing the quitclaim.
Keep on spreading the news about the GCD on Social Media!

November
Follow our training with your whole team.
Organize a 'pizza night' with your team, on which you play around with the maker kit
Make sure your team is ready!
Check if all the materials and equipment are in place.
Reach out to local media, and keep on using Social Media!
Post-event
Get feedback from children, parents, the expert panel and other people who were part of the designathon
Upload all your media as soon as possible (photos, video).
Write a blogpost, share your experiences on Social Media!
Start thinking about next year!
More extensive timeline? Here's a link.
---
Write your biography
---
Could you please write a short biography, explaining:
Who you are
Why you participate in the GCD
Anything special you could share, for example the types of children that will participate (for example from an underpriviliged background) and the boys - girls ratio you are striving for
Add a nice photo of yourself
You can share your biography with Ina (ina@designathon.nl)
---
Maker kit shipping
---
The shipping of maker kit, especially to non-European countries turned out to be quite expensive and the costs unpredictable. So if you know anyone travelling to your location from Amsterdam any time before the GCD takes place, it'd be great if you could, with our help, arrange for that person to take the maker kit with her/him. If that doesn't work out, then please give us all your details so that we can ship it using UPS. We need:
Your full name
The address to which it should be shipped
Your email address
---
Sponsorship
---
We see our sponsors as partners who are getting involved with a project. Because of this, it is important to take the time to educate them about the both the philosophy and value of Designation Works. Look for businesses and organizations that aim to make the world better through technology, education, design, science, arts, food, media and collaboration. Let sponsors know that working with GCD provides an opportunity to do something different within their own communities. Rules
We strictly forbid sponsorship by companies or organizations who deal in: Tobacco/cigarettes, adult-oriented products/services, weapons/ammunition
GCD event must stand alone, and cannot be co-branded or associated with another organization. Companies can only interact with GCD events as sponsors.
GCD event names must be city-based. Like for instance Global Children Designation Amsterdam. Names co-branded with organizations are not allowed.
Sponsors cannot influence content. Sponsors may have no editorial control or veto power over your program.
Hosts must find their own sponsors.
GCD events may not be used as fundraisers. GCD events should not be used to raise money for any causes or charities. If the event is run through an existing nonprofit, the event can't be used as a fundraiser for that nonprofit. All money must go into production costs of the GCD event itself.
Submit a summary of your event sponsorship to Designation Works. Include a list of sponsors, what they sponsored, and how much they contributed.
Determining sponsorship needs
Prioritize budget needs: Making a project budget before you begin and prioritizing the most important cost elements for your event can help you approach potential sponsors in a targeted way.
Consider in-kind contributions: Many GCD event costs can be covered through in-kind contributions from sponsors. Other costs require cash. Determining how much of each kind of contribution you need can help you prioritize who to approach.
It is up to each host, along with the representative of each company, to determine the terms of any given partnership, within the sponsorship rules. Costs that are commonly covered by sponsorship
Venue cost (cash or in-kind)
Flyers, stickers, banners and signage (in-kind)
Event production (in-kind)
Catering (cash or in-kind)
Media coverage (in-kind)
Sponsor Package Examples
Logo: appears in printed program, on its own slide, on website
Special 'thank you' will be given by host during event intro
Can provide items in a gift bag
Sponsor logos on your GCD videos
Our support
Overall event co-ordination.
A design process and guides to work with to facilitate the process
Support in connecting, setting up the event in each place and connecting the hosts to each other
Artwork designs for promotional materials such as flyers, poster, banner, stickers T-shirts and certificates
A website to document the process, locations and outcomes of the GCD 2017
PR and communications around the event to amplify the call for Future Ready education and to highlight the role of children in designing better futures
Maker kit postage
Companies and organizations that have supported us in the past:
Municipality of Amsterdam; financial sponsorship
Waternet; content partner
Live Expo 2020; financial sponsorship
OBA; venue partner
Bugaboo; financial sponsorship (Still working on some leads as well.)
ADD: write a sponsorship document and add
---
Venue
---
Selecting your Venue
Strive for spacious: Make sure the room is spacious in room and light. Open spaces give open minds! The venue should be able to fit at least 8 big working tables or the equivalent in smaller tables, children can work on the ground too, material bench and tool bench
Prioritize comfort and safety: The venue should be able to handle making. Think of your event as a maker's party for children.
Keep it simple: Remember that the venue will set your event's tone and can dictate overall complexity.
The venue should have: electricity, internet, the ability to project and watch videos, alocation for food and beverage setup, conveniently located bathrooms
Transportation: If possible, choosing a venue that's accessible by public transportation is preferable. This makes your event easily reachable and helps keep the environmental impact as low as possible.

Staging Your Event
Create focus: Give children big working tables, position the screen where everyone can see it.
Keep it tidy and safe: Tape power cables to the ground. Separate one working bench for glue guns and nothing else.
Lighting is important: For making, but also for photo/video registration.
Make room for the presentation: Make it central and big enough. Also make sure it has good lightning. Background should be natural. Put GCD logo or banner in the background if possible.
Make room for the expert panel: The five-member expert panel should be sited on the left or the side of the presentation stage / presentation space. They should be sited behind a table. Make sure to put the name plates with their names and occupation on the appointed place at the table. In this way the experts will know where to sit and the presenter of that part of the program will know their name and profession.
Make room for the portrait photography and if you have a video maker also for the video interviews. For the portrait photos is it important that they are staged against a white background. For the video, make sure you find a quiet space for the interviews.
In the spirit of GCD, make your event as sustainable and low-impact as possible. You find examples of previous year's photos on Flickr, of videos on YouTube. There's a photographers briefing and a video maker briefing on Google Drive [insert link].**
---
Inviting children and making a selection
---
Selecting, inviting and preparing children is one of the most important things you and your team will do for the event. This is your chance to empower and unleash children's creativity in your community while exposing the global audience of their ability to contribute to design a better world! Rules
The event shouldn't be longer then 6 hours, including breaks. See time schedule.
Parents must sign a quitclaim beforehand. (Allowing their children's photo / video to be made and used)

Keep the following criteria in mind when you start selecting the children:
We would like the children to be from mixed backgrounds. In most cases it will be easier to target middle class children but It is preferred to include children from working class also. How easy this is to organize will differ per location.
Per location we expect 25 to 40 children to take part in the age range of 7 to 12. 50% boys and 50% girls.
We would like to ask the children before hand, to really commit to the process, it's not a walk in and see if you will stay, type of event. It is a big chance for them to learn something interesting, have their ideas taken seriously and to connect with their peers in other parts of the world.
Provide name tags. Helping children remember names makes them feel more comfortable speaking with one another.

Where to recruit the (right) children?
Get in touch with schools and after school programs in the neighborhood of your location and ask the teachers if they know children who fit the criteria for joining.
Ask your family and friends.

How do you know if the children fit the criteria?
Motivation! is a key word to be selected to join the GCD. Preferably the children which are interested in creating and making and preferably have experience with Lego, Knex or other more or less technical materials. A little bit of technical insight would be good.
The younger ones need to be able to focus for a longer time on a project, so it might be too much of a challenge for children who have difficulty in concentrating.
Signing up It is handy to have all the participating children register using an online form. In this way you have their correct contact information and they will click a tick box saying that the Designathon Works can use photographs made at the event for publication as needed. How do you make sure the children show up on the GCD?
In some countries/ locations it would work to ask for a fee, to be paid in advance at the sign up. This way chances will be higher that parents will bring the children to the event since they have paid for it.
In other locations it might be an idea to have the children picked up and bring them to the location.
Ask children to sign up beforehand with their motivation and perhaps join a pre designathon info session.
Send / mail an information letter right before the event with the most important information (location, date & time, program)

Links, templates and samples
---
Team: Roles and facilitators
---
Recruiting your team

The first step for any GCD host should be assembling your team. Putting together a trust of committed individuals who will help make the whole thing happen. You are the host, but GCD is definitely a group effort! Choosing the right volunteers can be one of the toughest parts of the GCD experience, but can yield some of the greatest rewards. Favor organized, self-managed and hard-working individuals. Look for people who have both the skills needed and the bandwidth.
Facilitators
Facilitators carry the spirit of the event. They are the guidance and a friend to a child, and an evangelist with a mission to empower and promote children's creativity and innovative thinking to make a better world. Rules
Facilitators should have an affinity for working with children and appreciating the child's perspective.
Facilitators should be open to new ideas.
Have fun!
Roles There are a number of roles needed. To be comfortable with the group of 25 to 30 children and with the whole process, 6 adults are needed. The roles and profiles are:
The main host. General Superhero and Visionary. Affiliation with children, future education, creativity, and technologies. Is willing to organize a special day with children.
1 or 2 designers. An adult that has been trained as a designer or is practicing as a designer in their work. They should be familiar with the design process and steps of doing initial research, ideating (brainstorming), making prototypes and presenting work. They should have an affinity for working with children and appreciating the child's perspective.
1 or 2 technical makers. This is an adult with an affinity for electronics and making things, with some technical knowledge, this can be in form of a hobby or professional perspective. They should have an affinity for working with children and appreciating the child's perspective.
1 or 2 teachers. An adult who is experienced in working with children and leading groups of children. Open to new ideas.
General assistant. This is an adult who can help have overview of the event and can help out as needed. Someone used to working with groups of children would be helpful. They can help the host, watch the time, help with lunch, etc.
Storyteller / blogger. This is someone responsible for all the blogging and social media. Before, during and after the event.
You will need these capabilities on your facilitation team, you may find designers who also teach and be able to combine roles.
---
Training
---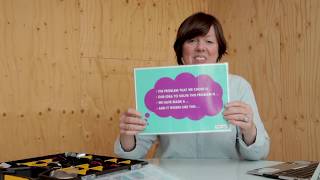 Make sure to follow a GCD training with your whole team. Set up the date & time early on in the process, you can arrange this with **Ina [update to 2018]**. The training is meant to prepare you as a facilitator to run a GCD. We prepare a video in which Emer explains all about facilitating a GCD. She guides you through the Designathon steps and explains what roles the facilitator can take. **Here's the link to the video**. Logistics
Make sure you set a time and date for the training, and make sure your whole team is there
Watch the video with the team
Discuss the video with the team, and write down some questions you have
Call **Ina [update to 2018]** and connect with her and one or two other cities for a Q&A

The reason that we grouped multiple cities together for the Q&A is that you can learn from the questions the other teams have. Connect with us on Skype before the training takes place!
---
Pizza evening
---
This year's theme is: [fill out theme]. To prepare your team, so that they know everything about the theme as well as the maker kit, we'd like you to organize a "Pizza Evening" with your whole team. (We, the Amsterdam team, call this our pizza night, because we order pizza and play around all evening :)) What you can do on that evening:
Run through the slideshow of the theme and theme guidelines. You find these files in the Designathon folder in your Shared Google Drive.
Watch the maker videos! You can find them on our Designathon Works website. [update to 2018 - are there videos?]**
Play around with the maker kit! The maker kit is a lot of fun, not only for children but for adults as well. From our experience, it is a lot easier to help children out when you already played around with the maker kit yourself. Watch our maker kit video tutorials, they are fun to watch and handy.
---
Artworks
---
Designathon artworks not only add a brand but also add the fun! You find all artworks in three files types: illustrator files (.ai), keynote and powerpoint. You can translate the artworks and add your own logos. A very important note: DON'T REMOVE THE EXISTING LOGOS! Those are the logos from the global sponsors. Here are some important guidelines as to the use of the artworks.
We have to make sure that these **4 logos are always on each artwork: [update to 2018]**. You can move them around but please don't remove them. Thanks!
Big Banner: you can translate the banner and add your own logos (next to the 4 that are already there)
Facebook cover: you can translate the facebook cover and add your own logos (next to the 4 that are already there)
Certificates: Replace the 'Xxxx' for the name of your city, insert the name of the child where it says 'Sara Hamming' at the moment, add a signature of yourself or of a VIP guest, add the logo of your main sponsor (if you have one)
Flyer: you can translate the front and the back side of the flyer and add your own logos (next to the 4 that are already there)
T shirts: you can add your own logos on the sleeves if you wish to do so.
You can use the animated GIF and the stickers as they are, you don't have to adjust anything.
---
Maker kit and materials
---
Uitleg + links
---
Day script for the GCD
---
Schedule the day You can make your own specific day script. These are the points you should bare in mind when making a day schedule:
Run tech rehearsal
Short introduction: The host provides a short introduction about the Designation Works, the venue, special guests, program time.
Start with the game
Follow the Designathon cycle steps. A typical Designathon Works session is 5 to 6 hours broken in smaller steps of a Designathon Cycle.
Plan multiple breaks. Children need time to rest and stretch and eat and drink. A full day should be broken up by multiple brakes.
Live connection. We want to connect the children during the day with the other locations. So a good internet connection is needed and a laptop with internal camera. We may use Skype, Google Hangout or something else to connect with each other.
Provide food and drinks
Manage media
Keep track of time

Day script: 9:30 Doors open 10.00 Welcome and opening game 10.20 Inspire (slideshow) and discussion 10.50 Short Break 11.00 Research and Ideate (with worksheets) 11.30 Sharing first ideas 11.45 Sketch 12.10 Sharing a few sketch ideas 12.20 Lunch break 12.40 Live connection: Let's share those brilliant ideas! 13:00 Introduction to prototyping 13:20 Make <3 data-preserve-html-node="true" data-preserve-html-node="true" 15.30 Round off Making 16.00 Show 17.00 Wrap Up & drinks Don't forget to photograph the process and outcomes!
Links
Exchange briefing **[come up with new plan and update to 2018 version!!]**
Instagram schedule **[update to 2018 version!!]**
---
Expert panel
---
Presentation part of the designathon process is the moment when children proudly share their work with the rest of the group and with the audience of the GCD. During the GCD 2017 in Amsterdam we invited 5 experts in the field of water, technical innovation, education, design and one child (the child director of the Amsterdam public library) to take place at the table and give the children feedback about their inventions. Tasks of the expert panel
To give encouraging feedback on the designs of the children
To indicate which designs qualify for an 'excellence'
To give brief interviews / response to possible press and / or video maker
Keep the following criteria in mind when you start selecting and inviting experts:
We would like the experts to be from mixed fields: innovation, technology, education, design, water expert, etc. 50% male and 50% female. It would be wonderful if you could include a child in the panel.
Ask the experts to really commit.
Link
---
Taking the presentation to the next level
---
If you are ready to take the next step, you could invite people to the presentation. Not only parents, but also sponsors, potential sponsors, people you'd like to work with in the future. This is not a mandatory part of organizing a GCD but it is optional.
---
Team: Coordinating your team
---
Coordinating your team
Engage your team: You shouldn't be the only evangelist of GCD on your team. Help your team understand the essence of what they're trying to create by exposing them to our method.
Create an organizational plan: Assign specific roles to your team members and create an organizational plan that lays out the overall team structure as well as responsibilities and milestones for each role.
Assign roles / tasks: Divide the major components listed in this manual into specific roles that your members can take on.
Appoint a Storyteller: Appointing one person your official Storyteller is a great and consistent way to keep people interested and updated about your event. Recruit a passionate team member to fill this important and productive position.
Embrace the role of Lead Curator: As event organizer, you are the ultimate steward of the event. Oversee the core team and tackle individual tasks as needed or desired.
Utilize project management tools: Consider using free project management software such as Dapulse or Trello. Google Docs are helpful for content management across the team.
Develop a project timeline: Use the timeline we shared with you to develop a general overall plan for planning and implementation. Also develop a more detailed timeline with key deadlines.
Join the Facebook GCD hosts group: The GCD hosts group on Facebook is place to connect with each other and share tips and ideas around GCD 2016 event. If you never received the invite, email ina@designathon.nl
Google Drive: Use your folder on Google Drive to share the plans as we organize the event.
Be flexible: With any event, there is bound to be last minute scheduling conflicts, technical issues and other unexpected roadblocks. Wherever possible, have backup plans that can be deployed if needed.
Keep things fun: The level of commitment needed to put on a GCD event can sometimes feel daunting. Helping everyone, including yourself, to have fun can make the overall process easier. Try to do team building activities like having potlucks alongside meetings or attending a fun event together.
Like you, volunteers will be giving significant amounts of their time to this endeavor. Find ways to express to them their value during the recruitment process as well as throughout event planning.
From perks such as being acknowledged on the website to a volunteer appreciation event, you can help build and maintain a collective of happy and engaged volunteers.
Preparing

In order to use the same design process on each location it is important that you and your facilitators understand how they can best facilitate the children's' process. Let facilitators know what to expect. Make sure that they understand the Designathon Works format and the type of work you will expect from them. Be sure to share our Designathon Guidebook with your team and in that way make them ready for our (online) training in October or early November. Training. We would preferably train a group of facilitators beforehand in-country. And that is subject to funding the cost. Alternatively we can use some online methods. You find more information below. Pizza evening. This is a moment to get acquianted with the theme and the maker kit. You find more information below. Act as a sound board and a resource. Since this experience is new to most facilitators, make sure they know you're available to help. Insist on several check-ins to track their progress and know precisely what to expect come event.
Running the event Keep track of the details. Event production is hard work. Use management tool software and checklists to stay on top of things. Be flexible. In the hustle and bustle of the event day, something invariably doesn't happen according to plan. Have backup options available for as many things as possible. Develop an event day script. Develop a script and timeline for the event day that can be referenced by volunteers, including the event host and vendors. Confirm everything. In the weeks leading up to the event, confirm venue, vendors, volunteers and children participants. Make sure everyone is aware of their responsibilities for the day. Include the confirmation process in the project timeline. Develop an event day checklist. The checklist can be used to track systems and facilities as they are tested and people as they are confirmed. Organize the checklist by category.
---
---
Welcome to Designathon Works!
​
You are now part of a global community of like-minded organizations around the world, which believes in the power of children's creativity and their ability to contribute to design a better world!
​
As a Global Children's Designathon (GCD) host, you not only help to empower and unleash children's creativity and to spread awareness about the importance to engage children to co-design society locally, but also you help to spread those ideas globally.
​
Hosting any successful event requires hard work and passion. We believe you have the creativity and drive needed to bring GCD experience to your community. But know that hosting a GCD event isn't a solo adventure; you've joined a vibrant community that's ready and willing to guide you every step of the way.
We wish you and your team lots of learning and making pleasure!